Below we have produced a simple professional indemnity insurance infographic for small business that explains - What is professional indemnity insurance? Who needs professional indemnity insurance? What is a professional service?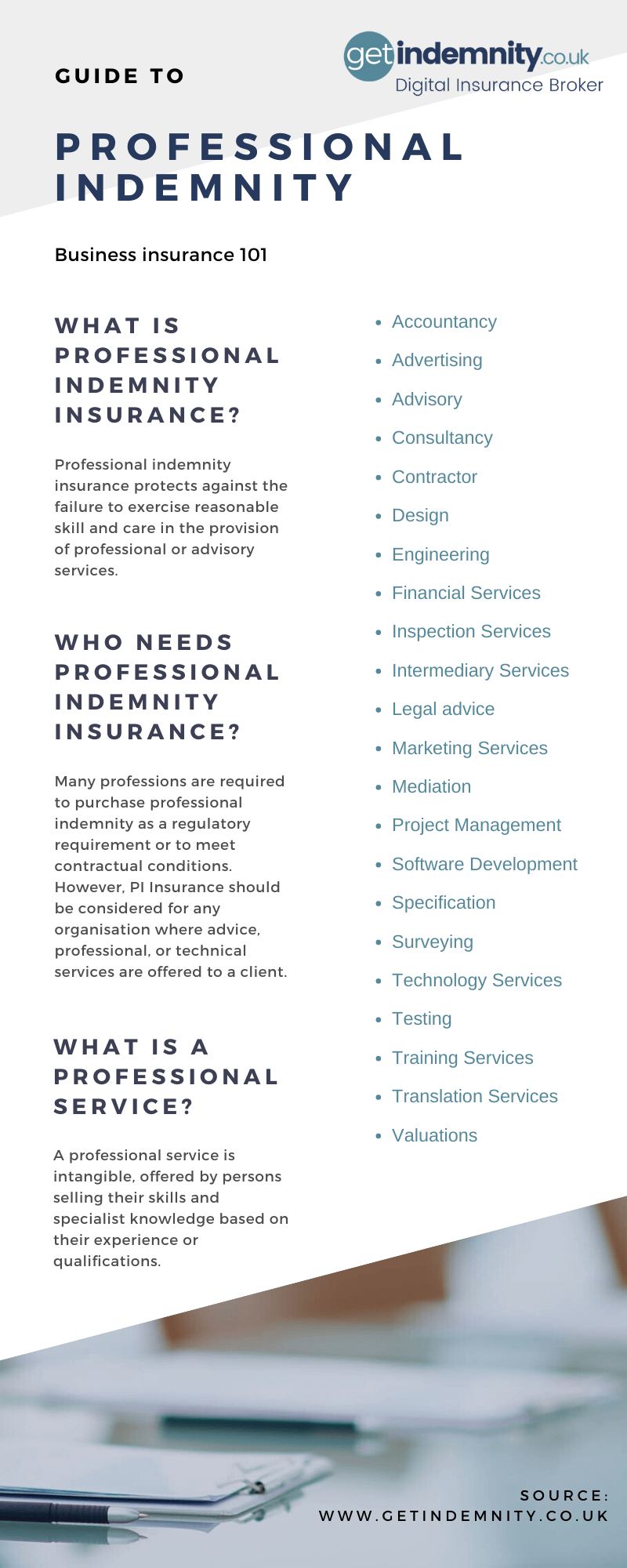 Small business professional indemnity underinsurance
Many small businesses do not appreciate the need to purchase professional indemnity insurance, especially if there is not a legal requirement, or if offering services is only part of their business.
Underinsurance remains common and when small businesses face disputes, they find themselves having to pay costly legal fees and large compensation claims to put their customer back into the same financial position.
---
What is professional indemnity insurance?
Small business professionals need to ensure they have sufficient protection to guard against demands for financial compensation in providing their services. Civil liability claims can be costly and time consuming, even if the allegations are without merit.
We are proud to be experts in
professional indemnity insurance
and are happy to field any enquires you may have. If you would like to discuss your specific needs, please contact us.
---
Who needs professional indemnity insurance?
Professional indemnity insurance should be considered by a small business where advice, professional, or technical services are offered to a client.
If you are unsure whether you need professional indemnity insurance, please contact us to discuss your circumstances. Either click our chat icon, complete our online form or give us a call.
---
How much professional indemnity insurance do small businesses need?
How much professional indemnity insurance you require, wiill depend if you operate within a regulated industry or need to hold specific limits to meet your contractual requirements.
We recommend you request multiple
business insurance
quote options to appreciate the difference in cost. Note the limits you decide to purchase may not be sufficent to protect against the total cost of a claim.
Small business infographic posted by Get Indemnity
This guide is for information purposes and based on sources we believe are reliable, the general risk management and insurance information is not intended to be taken as advice with respect to any individual circumstance and cannot be relied upon as such.