---
Get indemnity™ cyber insurance
Get indemnity™ cyber insurance starts at £323 and can offer cost effective protection against a variety of cyber threats with a response hotline, technical advice, legal input and forensic experts available.
Most small to medium sized businesses do not have the the technical knowledge and legal resources in-house to deal with a cyber breach. We've produced a useful guide called: CyberCrime Prevention and Business Insurance Explained
The potential impact of a cyber attack will often depend on the opportunities presented to the attackers and their motivation. Cyber insurance can offer financial protection and technical assistance from cyber specialists.
---
What businesses should buy cyber insurance?
With an increasing reliance on technology, all businesses should consider how they manage their exposure to a cyber attack or privacy breach. Cyber insurance protection can play a key role in supporting businesses of all sizes.
Preventing and detecting a cyber attack at the earliest opportunity will limit the potential damage the attackers can cause. While, how you immediately respond after the attack can be just as important. Read our useful guide called Working from Home Cyber Security
Many cyber insurance policies available today will provide access to specialists to mitigate the damage caused by a cyber attack or privacy breach, whilst offering a range of financial protections to assist your business.
---
Cyber insurance coverage definition:
Each insurer's cyber insurance definitions, exclusions and insuring clauses will be different and you should consider your needs with a specialist insurance broker. The broad cyber insurance covers are comparable under the below headings:
Incident Response and Notification
Incident response and notification means access to cyber specialists to mitigate the damage of security and privacy breaches. Cyber coverage can include: IT security, forensic investigation, legal advice, and the costs associated with notifying any individuals their data was stolen.
Cyber Extortion
Cyber extortion insurance means cover for the costs in responding to fraudsters attempting to extort money by threatening to carry out a cyber attack or threatening to expose/destroy data having already compromised the network.
System Damage
System damage insurance means cover for the costs of data and applications to be repaired and restored in the event computer systems are damage from a cyber attack, often critical in getting the business operating again.
Business Interruption
Business interruption insurance means cover for the subsequent loss of profits and increased costs of operating as a result of a security and privacy breach. Cyber insurance will typically respond in a similar way to traditional business interruption, but in response to a cyber event.
Cyber Liability
Cyber liability insurance means cover for your legal liability for damages and defence costs from third party claims arising from a security and privacy breach. Cyber insurance can offer protection from failure to prevent an individual's data being breached or transmission of harmful malware to a third party.
Media Liability
Media liability insurance
 means cover for your legal liability for damages and defence costs from third party claims arising from infringement of any intellectual property rights. Including libel, slander or defamation via an electronic platform.
Regulatory Fines
Regulatory fines insurance means cover for fines and penalties imposed by a government or regulatory body as a result of a security and privacy breach, where permitted by law.
The above sections can be selected or deselected to tailor cover to meet your individual needs. Compare
get indemnity
™ cyber insurance quotes from the wholesale market by completing our
online application
.
Some insurers have recently sought to combine the covers available under cyber insurance and crime insurance, typically referred to as cyber and crime insurance.
---
How do insurers calculate your cyber insurance cost?
Insurers are confronted with a number of challenges in attempting to accurately price your cyber insurance cost. For example, the diversity of exposures from different business activities, technological advances and increasing sophistication of criminals.
Therefore, the pricing and cyber coverage that underwriters are capable of offering is highly subjective and heavily dependent on an underwriters individual assessment. Below are key considerations when underwriters review your cyber insurance cost:
The allocation of turnover between different business activities and the perceived exposure attaching to each will impact your cyber insurance cost.

The quality of controls to mitigate a risk and the amount / type of data you collect and store will impact your cyber insurance cost.

Approximately how many individual GDPR Personal Data records do you hold?

What percentage of the above records do you hold banking or credit / debit card information?

Are you Payment Card Industry (PCI DSS) compliant? If 'Yes' please confirm your PCI merchant level.

Are your employees trained in physical and electronic data security?

Do you maintain firewalls, antivirus software and encryption tools?

Have you considered your privacy policy in conjunction with GDPR regulation?

The size and scope of an applicant's activities territorially, typically an international exposure will increase your cyber insurance cost.

Frequency and severity of claims with a lack of remedial action, will indicate a lack of quality risk management and systemic issues.
Business activities perceived as having a higher cyber insurance risk:
Accountants, Call Centres, Collection Agencies, Casinos, Data Aggregators, Education Sector, FCA Regulated Firms, Hospitals, Hotels, Payroll Services, Professional Services, Restaurants, Solicitors, Telecommunications, Telemarketing, Trading Platforms, Online Gaming, Payment Card Processors.

---
Crime insurance vs cyber insurance?
Cyber crime
can be covered under both cyber insurance and
crime insurance
, however each policy seeks to mitigate the impact in different ways.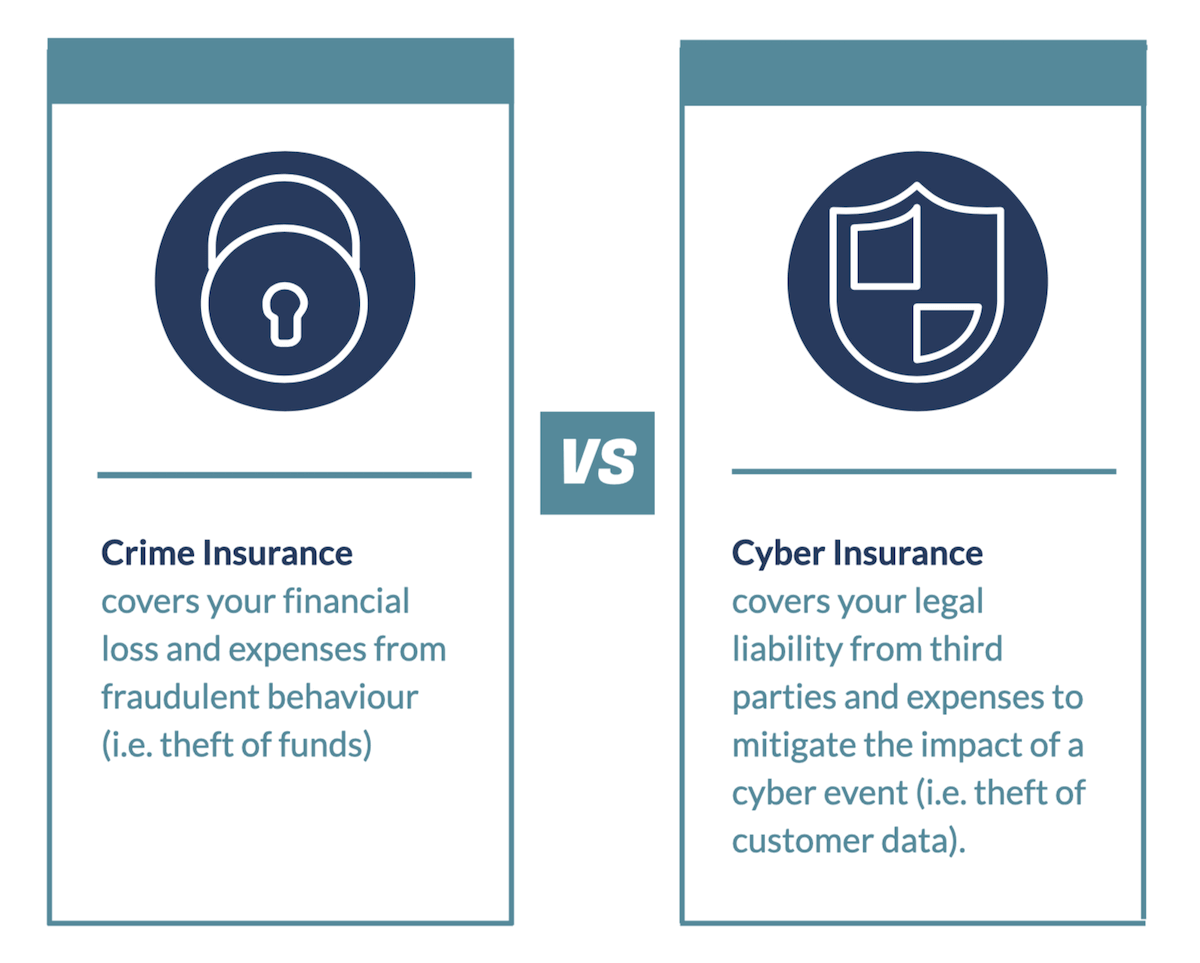 Different insurers offer varying scope of cover, your desire to purchase specific covers (i.e.
social engineering fraud
 or business interruption) will impact which cyber policy best meet your needs.
---
Leading cyber insurance providers:
As a specialist
insurance broker
, we work with a range of cyber insurance providers to provide our clients access to a range of products and services to manage their risk. 
Leading cyber insurance providers include: AIG, Allianz, Beazley, Chubb, CFC, Hiscox, Markel, MPR, and QBE.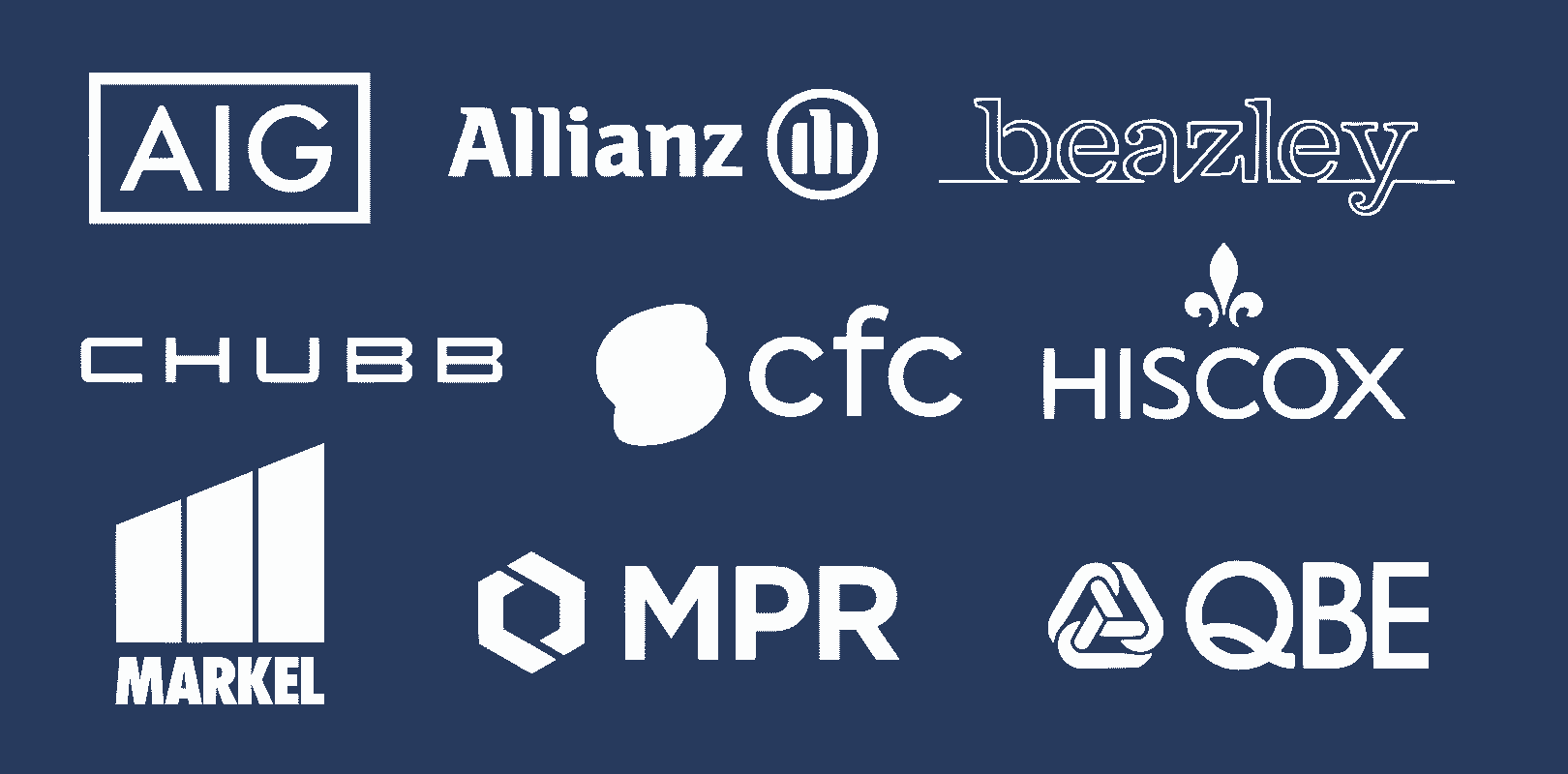 ---
What are the cyber insurance market conditions?
At get indemnity™ we continue to see soft cyber insurance market conditions and reduction in premiums available. Increasing competition within the cyber insurance market means cover offered by insurers continues to expand with numerous extensions currently available.
If your organisation is perceived as carrying a high exposure or you have recent claims activity, your cyber insurance broker should engage with you early to ensure sufficient strategic planning to achieve a satisfactory renewal.
Complete our
online application
to compare cyber insurance quotes. We can typically provide quotes within 48 hours and provide a variety of options based on the information provided.
We are proud to be experts in cyber insurance and are happy to field any enquires you may have. If you would like to discuss, please contact us on 0345 625 0711.

---
This guide is for information purposes and based on sources which we believe are reliable, the general risk management and insurance information is not intended to be taken as advice with respect to any individual circumstance and cannot be relied upon as such.