---
Do we need directors and officers insurance?
Every incorporated company and partnership should consider D&O insurance as the business grows. The law generally seeks to protect individuals from personal liability where they have acted in good faith and complied with their responsibilities. However, any director, partner or employee acting in a managerial capacity on behalf of the company that fails to meet their legal obligations can be held personally liable.
It is prudent to purchase the cover to ensure your personal interests are protected. If you operate a non-profit organisation or a charity, please see trustee liability insurance.
---
When do companies typically purchase D&O insurance?
Many companies will not purchase D&O insurance unless they wish to have the security of the financial protection, until the company has raised some capital, or has appointed a non-executive director to the board.
> Capital Raising
If you undertake a capital raising, then it is common for your investors and shareholders to request you purchase D&O Insurance.
> Business Growth
It is common that once businesses reach a certain size, individuals wish to protect their own wealth and assets with insurance in case of an allegation.
> Non-Executive Directors
It is common prerequisite for non-executive directors to request D&O insurance before they take a board position on the company.
---
When can a director or officer be held personally liable?
Personal liability for directors is commonly misunderstood because when you create a limited company, you create a separate legal entity for your debts and obligations. However, anyone acting in a position of authority on behalf of the company that fails to meet their legal obligations, can be held personally liable. D&O insurance can cover those individuals in leadership roles should an allegation of a wrongdoing occur.
Insolvency is the largest driver of claims made under D&O insurance policies. Creditors, administrators, shareholders, regulators, suppliers, customers, contractors, and employee are the common source of allegations that need to be defended.
---
Can you provide some typical D&O insurance claim triggers?
D&O insurance can be difficult to understand, therefore we have offered some examples of claims tiggers to assist with understanding how a policy works:
Breach of law, insolvency, creditor claims, breach of regulation, shareholder allegations, employment practice claims against the individuals, competitor seeking compensation, inaccurate disclosures, reporting errors, decisions exceeding authority, claims made on behalf of the company, or mergers and acquisitions disputes.
---
Who is covered under a directors and officers insurance policy?
Typically, all directors and officers of a company and its subsidiaries are covered, whether current, future, and past. The definition of Insured Person will also typically extend to employees whilst acting in a managerial capacity.
Additionally, insurance cover is typically afforded to any lawful spouse, estate, heirs, if named as co-defendant in circumstances allegations are made against a person who is deceased, insolvent, or bankrupt.

---
D&O Liability Insurance FAQs
---
How much does management liability insurance cost?
If your company has a positive net worth (assets are greater than liabilities) and made a profit in your latest reporting period, D&O insurance can start from £345 annually or £28.75 monthly for a £1 million limit.
---
What is corporate legal liability insurance?
Corporate legal liability insurance protects a company from claims made for wrongful acts. This could be anything from a breach of contract to copyright infringement or other intellectual property. The cover is typically offered in conjunction with D&O insurance.
---
What level of D&O liability insurance cover do we need?
The limit of D&O liability insurance you purchase will depend on your perception of the exposure and how much you are prepared to spend to mitigate the risk. We recommend you consider more than one option to appreciate the cost to increase your limit of liability. It is also worth considering that defence costs on average amount to 65% of the total cost of D&O insurance claims.

---
Can one director be held accountable for the actions on another?
Directors and officers can be held jointly liable for the actions of others. Therefore, an error on the part of one individual can have financial consequences for the others, even though they had no knowledge of the wrongdoing. 
---
How D&O insurance cost is calculated?
Each insurer will take their own view, but the size of your company and industry will have a direct impact. The most important consideration for insurers is your financial standing and operational history. If the company is profitable with a positive balance sheet, you will more likely obtain favourable insurance cover.
---
How is fraudulent, dishonest, or criminal conduct dealt with?
Typically, an insurer will require a final adjudication from a formal authority (i.e., a court of law) or admission of guilt from the offending individual. As a general rule, the insurer will continue to defend the individual on the basis they are innocent until proven guilty. 
---
Do we need D&O insurance if the company provides indemnification?
As directors, you may have an indemnification agreement in place (most don't), however have you considered what would happen if: 
1) the company was unable to fund your defence; 
2) your interests and the company's interests were not aligned; or 
3) you left the company and were held accountable for historic actions?
---
Why you should you work with an expert D&O insurance broker?
The market remains challenging for management liability insurance, working with an expert
insurance broker
 can allow you to identify cover and save thousands of pounds in negotiating coverage on your behalf.
---
What are director's duties and responsibilities?
Directors' duties and responsibilities is a broad topic and beyond the scope of this guide, however their general duties can be found under the Companies Act 2006. A detailed guide produced by the ICAEW offers a further
insight of director's duties and responsibilities
for private companies.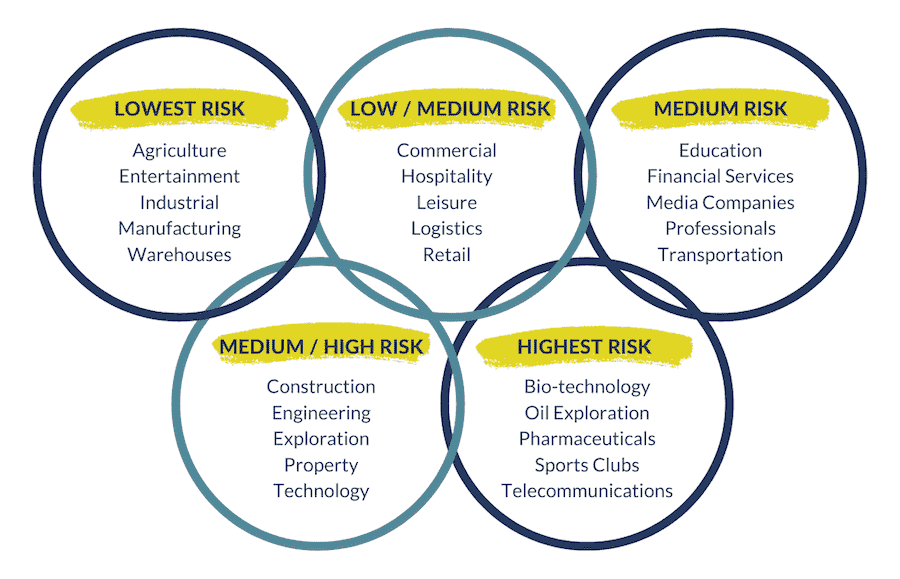 ---